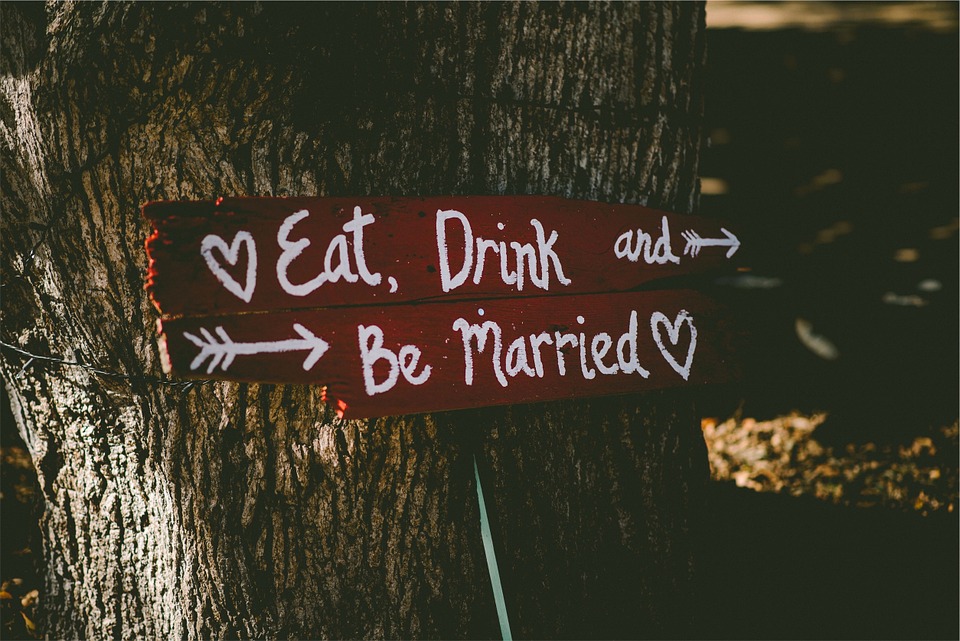 Our Wedding Planning Checklist
Our Wedding Planning Checklist To Help Plan Your Special Day…
Sixteen to Nine Months Before
Start a wedding folder or binder. Start going through magazines for inspiration
Work out your budget. Determine how much you have to spend between yourself and your families contributions.
Pick your wedding party because people will want to know who you are choosing for your big day.
Start a guest list and if you want to keep costs low, even though it may be brutal, reduce your gust list to only the most important people.
Hire a planner if desired. Most planners will have insights about vendors.
Reserve your date and venues. Decide whether or not to have separate locations for the ceremony and reception and factor in the time between the two places.
Book your officiant.
Research photographers, bands/DJs, florists and caterers.
Throw an engagement party if you desire but remember that your invitees should be on your wedding guest list as well.
Eight Months Before
Hire the photographer and the videographer. and be sure that the people you hire are open to doing the shots that you want.
Meet caterers, if your wedding venue doesn't offer its own. You should book soon after meeting with all potential caterers.
Purchase your dress. And try to enjoy the time doing so.
Reserve a block of hotel rooms for out of town guest if desired.
Register for your big day at your favorite retailers. Try to sign up at a minimum of three so people have options to choose from when shopping for you.
Launch a wedding website or social media site. Note the date of the wedding, travel information and accommodations. Then invite your guest list.
Seven to Six Months Before
Select and purchase invitations. Personalize them with previously take engagement photos.
Start planning a honeymoon. If you plan to go out of state or even country, be sure your passports are up to date.
Shop for bridesmaids' dresses. Try to allow at least 6 months for dresses to be ordered/purchased and sized.
Meet with the officiant. Go over the schedule for the ceremony and confirm that you have all the official documents for the wedding.
Send the save-the-date cards
Reserve portable toilets for outdoor events, extra chairs if you need them, lighting components and so on.
Book a florist
Arrange transportation if needed. Consider limos, minibuses, trolleys and town cars.
Start drawing up a schedule or time line of the event and make down each event. (cutting of cake, first dance)
Five to Four Months Before
Book the rehearsal and rehearsal dinner venues. and if you plan on having a day after brunch book that as well.
Check on the wedding invitations if you have outsourced. And ask for samples of the finished invitations and edit them to suit your needs
Select and order the cake. Be sure to attend any tasting to be sure of the baker.
Purchase wedding shoes and start dress fittings. Be sure to bring the shoes along to your first fitting so the tailor can choose the correct length for your dress.
Schedule hair and make up.
Choose your music. Decide what should be playing during each event such as the wedding party entrance, during dinner, and first dance. keep a list of what you do want played and what you do not want played.
Three Months Before
Finalize the menu and flowers. You want to wait till you know what is available and in season.
Order favors, if desired. Some monogrammed cookies or a treat that represents your city or religion.
Make a list of the people giving toasts and be sure they are willing.
Finalize your readings by determining what you want to be read and who you want to read it.
Schedule a second fitting if needed and purchase undergarments
Finalize the ceremony and reception order from start to finish, this is your time line of events.
Print programs and menu cards if needed.
Purchase the rings if you haven't yet. And get them sized if needed.
Share your lime line schedule with your vendors so they have ample time for tweeks and feedback.
Two Months Before
Make sure you touch base with all your vendors so all questions and concerns have been answered.
Meet with your photographer and discus posses and shots and walking through the locations and talk about spots that you would like for photographs.
Give your DJ or band a play list that you would like to hear.
Send out invitations so your guest have ample time to RSVP.
Submit a wedding announcement to your local newspaper if you desire.
Enjoy a bachelorette party. This is usually arranged by the maid of honor.
One Month Before
Start entering in your RSVPs into your guest lists and phone people who have yet to send in their RSVPs.
Get your marriage license because sometimes they can take up to a week to be processed and be sure to order several copies if you are changing your name.
Send out the rehearsal dinner invitations.
If you needed another fitting for your dress, be sure to get that done now.
Start stocking the bar, you should have a good head count by now.
Start sending out as many final payments as possible so you don't have to worry about paying anyone at the wedding.
Confirm all your times for all your vendors and your hair and makup.
Assign seating if needed. Draw up the tables and chairs and use sticky notes so you can easily move people around if needed.
Purchase all your bridesmaid and groomsmen gifts. You should present them at the rehearsal dinner.
Write your own vows if you choose.
Now is the time to get a haircut and color if you desire.
Week Of The Wedding
Reconfirm arrival times of vendors.
Choose someone to help with your dress, someone to carry your things, someone to be in charge of gifts and cards, someone to hand out tips and someone to be the point person for each vendor. These are you small wedding day tasks that you and the groom shouldn't have to worry about.
Hand out timelines to the bridal party. This way everyone knows what time each event is taking place and what is to be expected of them at that time.
Pick up your dress
Talk with your photographer one last time and supply them with a time line of events as well. Also be sure they have a list of shots to be captured and the people who are in them.
Set aside any vendor checks that still need to be paid and include any tips in the envelops as well.
If desired, book a spa day the day before the wedding to help relive stress. Get a message and a pedicure and manicure as well.
Send the final guest list (head count) to all your vendors and caterers for the events.
If possible, break in your new shoes so you don't get soar feet during the days events.
If you made any welcome baskets for family or out of town guest your should assemble and distribute them now.
If you are traveling right after the wedding be sure to pack for our honeymoon.
The Day Of
Words of wisdom:
Pick out the things that are most important to you and let the rest fall into place!
Enjoy every minute of planning but most importantly, the wedding its self. It goes by way to fast.
Your wedding is a party, not a performance. If at the end of the day you are married to the one you love, then everything went perfectly.
And remember, however your day may turn out, perfect or rocky, it was your day and now its your story to tell. Because in the end its just one day of the rest of your life. So enjoy it and don't stress the things you can not control or change.